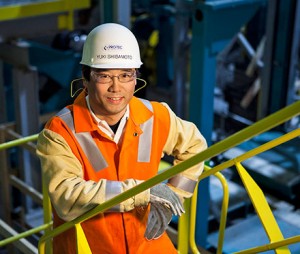 PRO-TEC Coating Company was established as a 50/50 joint venture partnership in 1990 by United States Steel Corporation and Kobe Steel, Ltd., of Japan.
U. S. Steel, formed in 1901 and headquartered in Pittsburgh, Pa., is an integrated steel producer with major production operations in the United States, Canada and Central Europe. The company manufactures a wide range of value-added steel sheet and tubular products for the automotive, appliance, container, industrial machinery, construction, oil and gas industries.
Kobe Steel, formed in 1905 and headquartered in Chuo-ku, Kobe, is one of Japan's leading steelmakers. The Kobe Steel Group is comprised of numerous consolidated and equity-valued companies in Japan, the Americas, Asia and Europe.