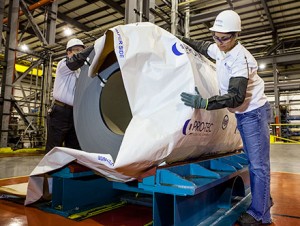 Hear PRO-TEC Associates discuss their commitment to continuous innovation in the their own words.
Through self-directed work teams, PRO-TEC Associates are empowered through a culture of ownership, responsibility and accountability (ORA). Their focus is to provide not only quality products for customers, but to embody an industry-leading commitment to safety in the workplace.
Among numerous best management practices, including lean manufacturing, PRO-TEC is an OSHA Voluntary Protection Program (VPP) Star Site. VPP recognizes companies that are benchmarks in their industry for safety management, constantly reducing workplace hazards, and maintaining a safe and healthful working environment.