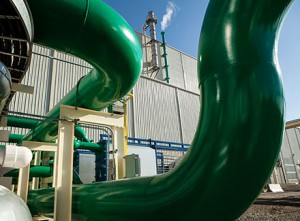 We, the Associates of PRO-TEC Coating Company, recognize our responsibility to the environment and are committed to the implementation of practices that will promote environmental compatibility.
Our environmental goals are to prevent and reduce pollution through established measurable environmental targets and objectives. We will continually improve environmental management activities and processes, and evaluate technologies to meet or exceed environmental compliance with all relevant laws, regulations and other requirements, as well as promote conservation of natural resources.
We are committed to:
Prevention and
Reduction of pollution through
Ongoing
Technological controls,
Environmental compliance and
Conservation practices.